Prior Career Experience:
I graduated from the University of Southern California with an emphasis in Entrepreneurship and Marketing. For three years, I worked as an editor and field producer for Fox Sports specializing in sports production for the Padres organization.

While living in LA, I began working in the broadcast department for a sports agency as a direct liaison for baseball and broadcast clients. This role sparked my passion for marketing and my love for client-facing roles.

My past experiences led me to really delve into the digital side of marketing and that's how I found CNG!
What Got You Into Digital Marketing?
As a kid, I would always create custom templates for my blogs and try to figure out new ways to display my photography. I loved being creative and would YouTube "how to" videos for everything as a kid.

My past experiences showed me that digital marketing is a perfect blend of engaging with clients while still using critical thinking skills in a creative setting.
What do you like to do Outside of Work?
I love to surf and play sand volleyball. On the weekend, you will most likely find me at the beach or at a baseball game.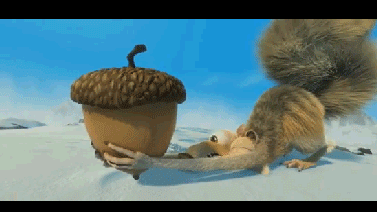 Break The Ice Q&A
1. What's a fun fact about yourself?
I have moved 16 times all over the US.
2. What's your favorite movie of all time?
Forrest Gump.
3. What's on your music playlist right now?
Odesza and YG.
4. If you had a spirit animal, what would it be?
Beluga Whale (they're much bigger than you expect).
5. What's your favorite TV show?
Breaking Bad or the Office.
6. What's the best gift you've ever received?
Traveling to Italy.
8. If you had one superpower, what would it be?
Ability to teleport.
9. What website do you visit most?
Youtube or Spotify.
10. Favorite phone app?
Surfline, Bleacher Report, and Instagram.
11. Something you say frequently?
"You wildin'"
12. First thing you do when you get to the office?
Coffee!
13. Favorite thing to do on a Saturday?
Surf and find new food places.
14. Cats or Dogs?
Dogs, easy.
15. What would you sing at Karaoke night?
Without Me by Eminem.
16. Do you have a nickname, what is it?
Sis (I have 4 brothers and am the only girl).
17. What was your favorite or most memorable injury?
Falling off a Vespa in Italy.
18. What did you want to be when you grow up?
A vet.
19. What's your favorite meme?
Marketing Q&A
20. What started your marketing career?
Worked for a sports agency in LA and fell in love with the digital side.
21. What do you like most about agency life?
You are always busy but it's rewarding because you can track your results and see how you are helping clients grow.
22. What is your favorite part of marketing?
I love the creative side that ties in with analytics. Being able to see that you're helping a client by looking at the data is rewarding.
23. What do you like most about CNG?
The environment at CNG is great and everyone genuinely wants to help our clients succeed. I enjoy researching the latest industry trends and implementing them with our own creative twist :)
Want to Join Us Too?
We're always looking for talented, like-minded individuals to join CNG's team. Click here for career details.